G2 Foundation screens Gyinase residents on various health conditions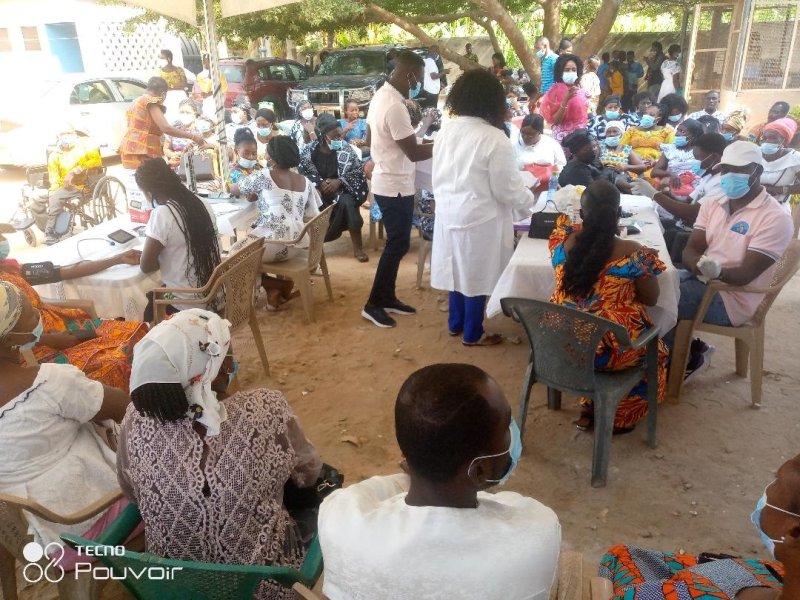 More than 180 people, comprising the aged, widows, persons with disability, orphans, head porters, and hawkers benefited from the screening, which was supported by the Gyinase Caravan of Prayer Outreach Ministry.
They were screened for breast cancer, hepatitis 'B' blood pressure, malaria, sugar level, as well as body mass index, while some of the beneficiaries were provided with medication.
Mrs Gifty Nyarko Karikari, the Chief Executive Officer of the Foundation, told the Ghana News Agency that her Foundation instituted the screening exercise 16 years ago to enable the vulnerable to know their health status and seek early treatment.
"We are committed to ensuring that the majority of Ghanaians, particularly the vulnerable in society, know their health status. In fact financial constraint should not be a justification to deny people knowing their health condition," she said.
"If majority of Ghanaians are able to know their status, it would greatly help control avoidable and untimely deaths."
Madam Rebecca Appiah, a 110-year-old beneficiary, expressed appreciation to the organisers and urged the people to eat a balanced diet, do regular exercises and avoid unhealthy lifestyles to live longer.
She advised the youth against alcoholism and drug abuse and asked them to respect the elderly in society to obtain divine blessings and long life.
The Reverend Kwaku Daazy, a physically challenged, after going through the screening, appealed to wealthy citizens to support widows, orphans and the needy in society.