Outstanding Contribution of Women to National Development Worth Rewarding – Foundation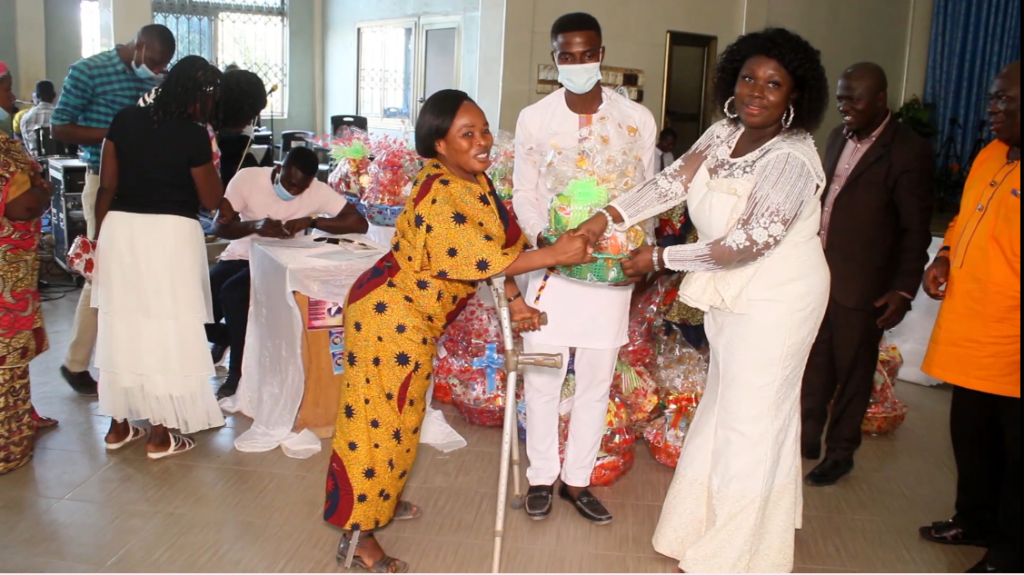 Mrs. Gifty Nyarko Karikari, the Chief Executive Officer (CEO) of G2 Foundation, a non profit charitable organization says women contribution to national development is an outstanding one and worth rewarding.

"Our contribution to the socio-economic development of our nation is essential and incontestable".

Mrs. Karikari was speaking to newsmen in Sunyani on factors to speed up the attainment of the United Nation's Sustainable Development Goals (SDGs) and accelerate holistic development of Ghana and Africa.

She was of the opinion that prime stakeholders committing to the welfare, inspiration, empowerment and fair rewards for outstanding women would serve as motivation to young ladies to contribute their quota and selflessly give out their best in nation building.

Mrs. Karikari in that sense called on government, civil society organizations and other policy formulators to recognize the efforts of women and hold them in high esteem.

According to her, there are women contributing very significantly in the sectors of agriculture, education, entrepreneurship, health care, environmental sustainability and climate change response.

Mrs. Karikari emphasized that women should be introduced and encouraged to do more in mathematics, science and technology to boost their confidence, make them innovative and competitive in all spheres of endeavors.

Because, the development of the society is heavily dependent on these disciplines, she stressed.

She noted that some women have been burdened with effort to do extra jobs to meet commitments as a result of single parenting and other marital issues.

Despite these numerous societal challenges faced them, their efforts always ensure that Ghana is not left out of the development agenda, she added.

"Generally, the SDGs form the integral part of programs and policies of most women in Ghana, Africa and across the globe".
Mrs. Karikari cited frontline female health practitioners such as doctors, nurses, midwives, pharmacists, and many others put their lives on the line and sacrifice day and night to save lives.

She further explained the role of women in home management to make the household enjoyable, sustainable livelihoods planning and social policies justify their great potentials and competencies to perform marvelously in other sectors.

These, she said have necessitated the calls for gender equality and women capacity building at all levels and sectors, saying, without their inclusion, the achievement of the SDGs is unlikely.

Mrs. Joyce Boateng, a beautician, in further interview reiterated amplifying voices and issues of women ought not to be only ones a year, but a very significant global routine business to addressing gender inequalities to break the bias.

She said traders and market women wake up at dawn to sit under the scorching sun in other to support their families.

Why is it that drivers involved in road accidents were not women, Mrs. Boateng quizzed.

According to Mrs. Boateng, "this is a clear justification that women are conscious in what ever they are doing and patient in addressing issues that might have occurred".

Women deserve to be honoured and respected, Mrs. Boateng stated.